Enchanted Gatherings Boho Picnic
Feb 21, 2021
Events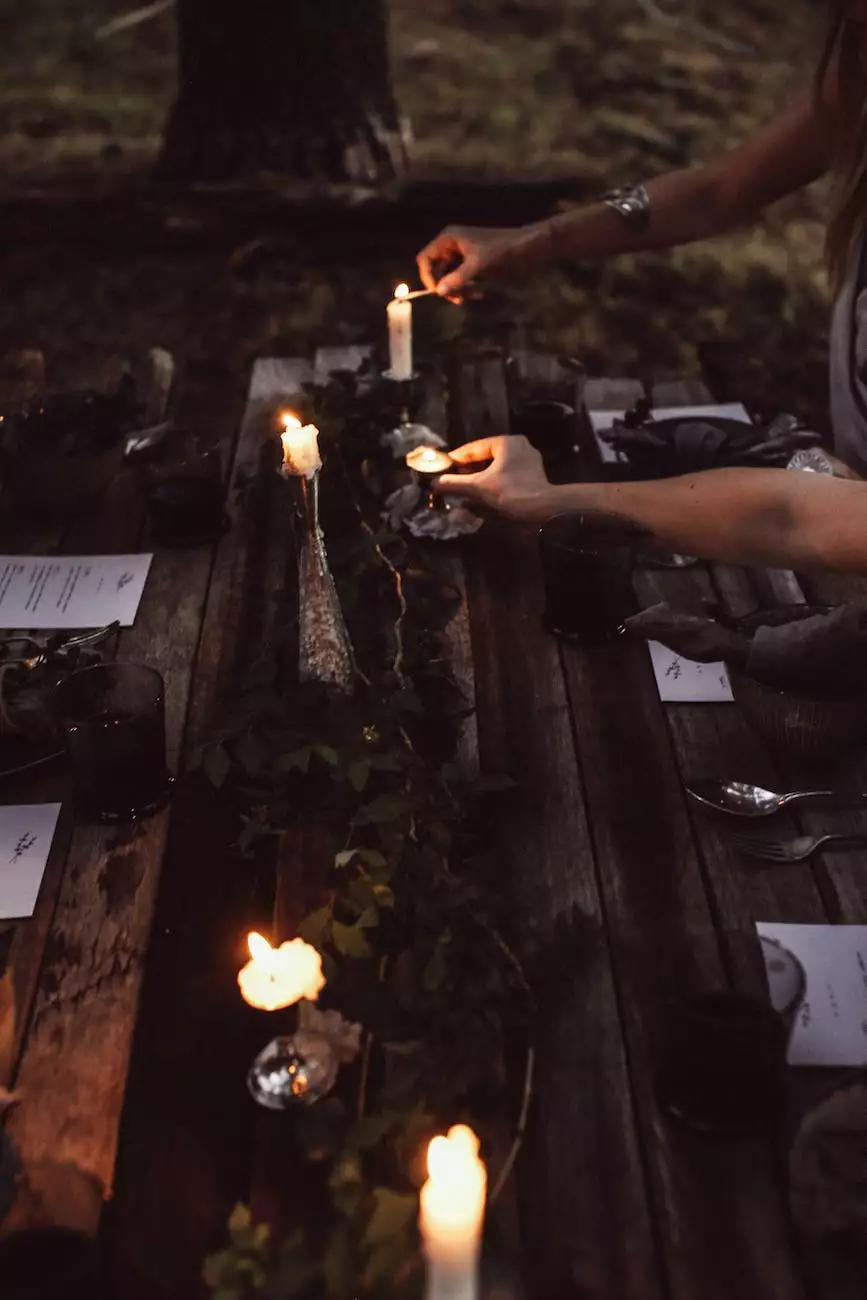 Immerse Yourself in an Artistic Ambiance
At Strolling Tables of Nashville, we invite you to experience the magical allure of our Enchanted Gatherings Boho Picnic. Immerse yourself in an artistic ambiance like no other and indulge in an unforgettable celebration of arts & entertainment.
A Bohemian Wonderland
Step into a bohemian wonderland where every detail is carefully curated to transport you to a realm of whimsy and enchantment. Our Boho Picnic is a feast for the senses, where vibrant colors, luscious textures, and eclectic decor harmoniously blend together to create an atmosphere of unparalleled beauty and creativity.
Unforgettable Atmosphere
As you enter our enchanting event space, you'll be greeted by a breathtaking landscape adorned with stunning floral arrangements, ethereal lighting, and captivating artistic installations. The melodious sounds of live music and laughter will fill the air, setting the stage for a truly memorable experience.
Immersive Entertainment
Prepare to be captivated by a diverse range of immersive entertainment options that will engage and excite guests of all ages. From live performances by talented musicians and dancers to interactive art installations and engaging workshops, there is something for everyone to enjoy at our Boho Picnic.
Culinary Delights
No boho picnic is complete without a delightful culinary experience. Indulge in a delectable array of gourmet food and beverages carefully prepared by our talented chefs. From artisanal cheese platters and succulent charcuterie boards to refreshing handcrafted cocktails and decadent desserts, every bite is a culinary masterpiece.
Ambassadors of Flavor
Our team of culinary experts takes great pride in crafting a menu that showcases the finest local and seasonal ingredients. We believe in supporting local farmers and purveyors, ensuring that you not only enjoy a delicious meal but also contribute to the sustainability of our community.
Personalized Experience
We understand that each guest is unique, and we strive to create a personalized experience that exceeds your expectations. Whether you are celebrating a special occasion or simply gathering with friends and loved ones, our team will work closely with you to tailor every aspect of the event to your preferences.
Embrace the Bohemian Spirit
The bohemian spirit celebrates individuality, creativity, and freedom of expression. At our Enchanted Gatherings Boho Picnic, we invite you to embrace this spirit and celebrate your unique journey through immersive art, captivating entertainment, and culinary delights.
A Celebration of Arts & Entertainment
Strolling Tables of Nashville is committed to nurturing and promoting arts & entertainment in our community. Our Boho Picnic is not only a mesmerizing event but also a platform for local artists and performers to showcase their talent and artistry. By attending our event, you are supporting the creative endeavors of our vibrant artistic community.
Join Us for an Unforgettable Boho Picnic Experience
Escape the ordinary and step into a realm of enchantment. Whether you are a lover of art, music, or fine dining, our Enchanted Gatherings Boho Picnic offers an immersive experience that will leave you with lasting memories. Join us for an unforgettable celebration of arts & entertainment and embrace the bohemian spirit like never before.