Chris Trahan Band
Jan 9, 2020
Bands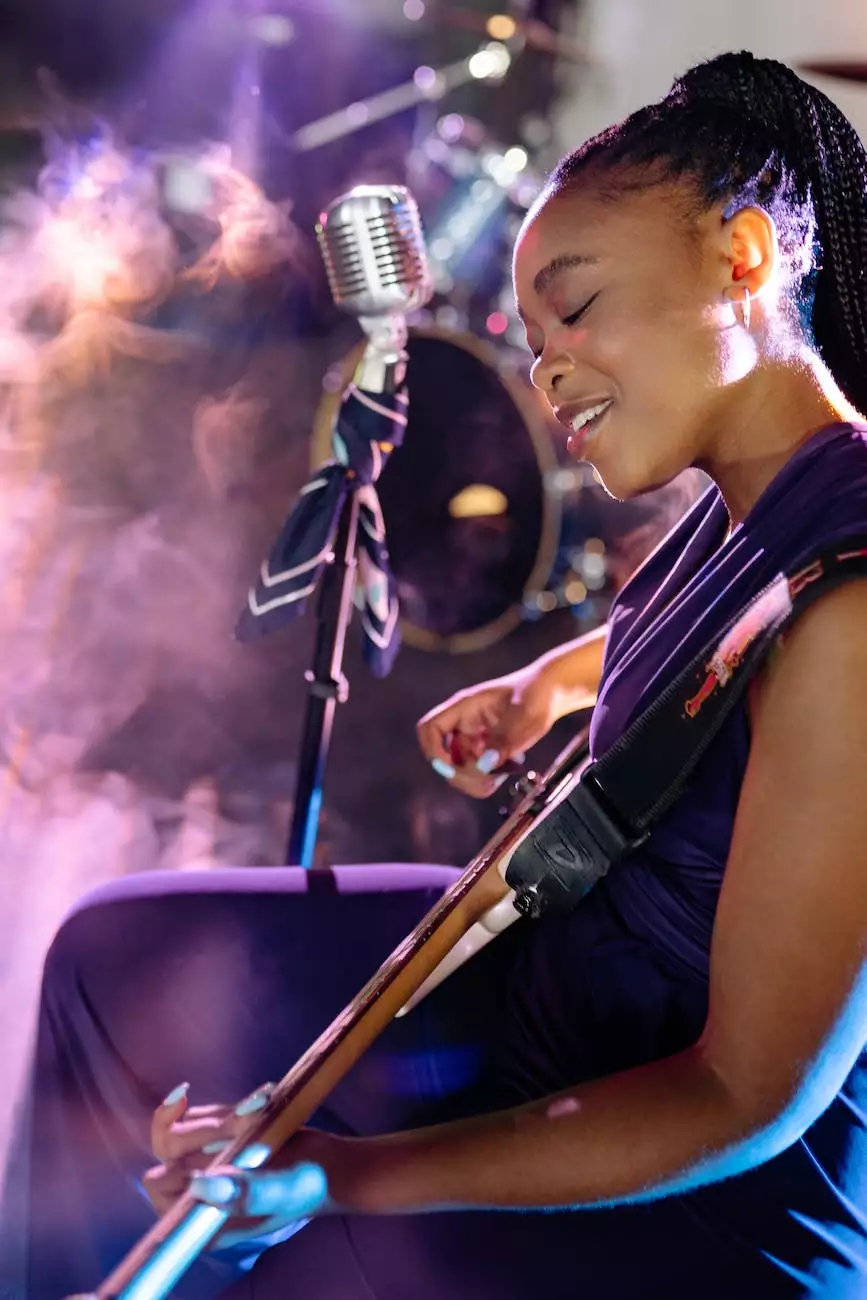 Unforgettable Musical Performances at Strolling Tables of Nashville
Welcome to the extraordinary world of the Chris Trahan Band, where music meets magic in the heart of Tennessee's vibrant arts and entertainment scene. At Strolling Tables of Nashville, we take pride in offering unforgettable musical experiences like no other. From electrifying live performances to captivating melodies, our talented musicians will transport you to a world of rhythm and emotion that will leave you craving for more.
Redefining Musical Excellence
With a deep passion for their craft, each member of the Chris Trahan Band possesses a unique blend of talent, artistry, and dedication. Drawing influences from various genres such as blues, rock, folk, and country, our musicians can effortlessly adapt their performances to suit any audience and occasion. Whether you're a fan of soulful ballads or prefer grooving to upbeat tunes, our band delivers an enchanting experience that caters to every musical taste.
Unleashing the Power of Live Performances
At Strolling Tables of Nashville, we believe that live performances have the incredible ability to inspire and connect individuals on a deeper level. When you witness the Chris Trahan Band in action, you'll find yourself immersed in a sonic journey that transcends time and space. The energy that emanates from the stage is infectious, inviting you to dance, sing along, and lose yourself in the magic of live music.
The Mesmerizing Melodies
The Chris Trahan Band prides itself on creating original music that resonates with the hearts of listeners. From poignant lyrics to catchy hooks, their songs weave stories of love, life, and everything in between. Their commitment to crafting meaningful compositions is evident in every note played and each word sung. Whether you're attending one of our live concerts or exploring their studio releases, you can expect to be swept away by the band's signature sound.
A Collaborative Experience
With an impressive repertoire of original songs and an unparalleled ability to captivate audiences, the Chris Trahan Band has also collaborated with several talented musicians, both locally and globally. These collaborations have yielded breathtaking music that pushes boundaries and defies expectations. Their willingness to explore new sonic landscapes showcases their commitment to artistic growth and their passion for pushing the boundaries of musical expression.
Setting the Stage for Your Experience
When you join us at Strolling Tables of Nashville for a Chris Trahan Band performance, you'll find yourself enveloped in the warm and welcoming ambiance of our venue. Designed to enhance your musical experience, our intimate setting allows you to connect with the music and the artists on a personal level. The combination of soul-stirring melodies, passionate performances, and the electric atmosphere will create memories that last a lifetime.
Embrace the Chris Trahan Band Experience
Whether you're a resident of Nashville or visiting this vibrant city, witnessing the Chris Trahan Band at Strolling Tables of Nashville is an experience not to be missed. Allow yourself to be transported by the music, carried away by the emotion, and embraced by the sense of community that live performances inspire. Prepare to immerse yourself in a captivating musical adventure that will leave you breathless and craving for more.
Discover a World of Musical Magic at Strolling Tables of Nashville
Strolling Tables of Nashville is committed to bringing you the best of the city's arts and entertainment scene. Alongside the mesmerizing performances of the Chris Trahan Band, we offer a diverse range of musical acts, handpicked to ensure an unforgettable experience for our guests. Our goal is to create a space where music lovers can come together, celebrate talent, and create lasting memories.
Exploring the Vibrant Arts & Entertainment Scene
Nashville's arts and entertainment scene is known worldwide for its rich history, cultural heritage, and abundance of talent. Strolling Tables of Nashville proudly stands as a pillar of this vibrant community, offering a platform for artists and performers to showcase their skills and touch the hearts of audiences. We believe that by providing a space for creativity to flourish, we contribute to the continued growth and vitality of Nashville's artistic landscape.
An Unmatched Venue Experience
Our venue is more than just a performance space; it's a sanctuary where music lovers can escape the demands of daily life and immerse themselves in the power of live performances. Strolling Tables of Nashville is meticulously designed to create an unforgettable ambiance that complements the magic happening on stage. It is a place where artists and audiences come together to forge connections, share emotions, and create lifelong memories.
Supporting Local Artists
As staunch supporters of the local arts community, Strolling Tables of Nashville is deeply committed to promoting and supporting local talent. By showcasing acts such as the Chris Trahan Band, we empower artists and provide them with a platform to shine. We believe that nurturing local talent not only enriches our cultural fabric but also contributes to the overall creative energy of Nashville.
Memories That Last a Lifetime
At Strolling Tables of Nashville, we understand the value of creating memories that will be cherished for years to come. Our events, including the Chris Trahan Band performances, are meticulously planned to ensure every guest has an unforgettable experience. From the moment you step into our venue to the final notes of the musical performances, we strive to make each moment magical, leaving you with a feeling of joy, wonder, and a desire to come back for more.
Join Us at Strolling Tables of Nashville
Are you ready to embark on a musical adventure that will leave you spellbound? Join us at Strolling Tables of Nashville, and let the Chris Trahan Band take you on a journey through the captivating world of music. Immerse yourself in the beauty of live performances, connect with fellow music enthusiasts, and create memories that will last a lifetime. Book your tickets today, and prepare to be enchanted.