Tables for Rent - Enhance Your Event with Strolling Tables of Nashville
Oct 11, 2018
Rentals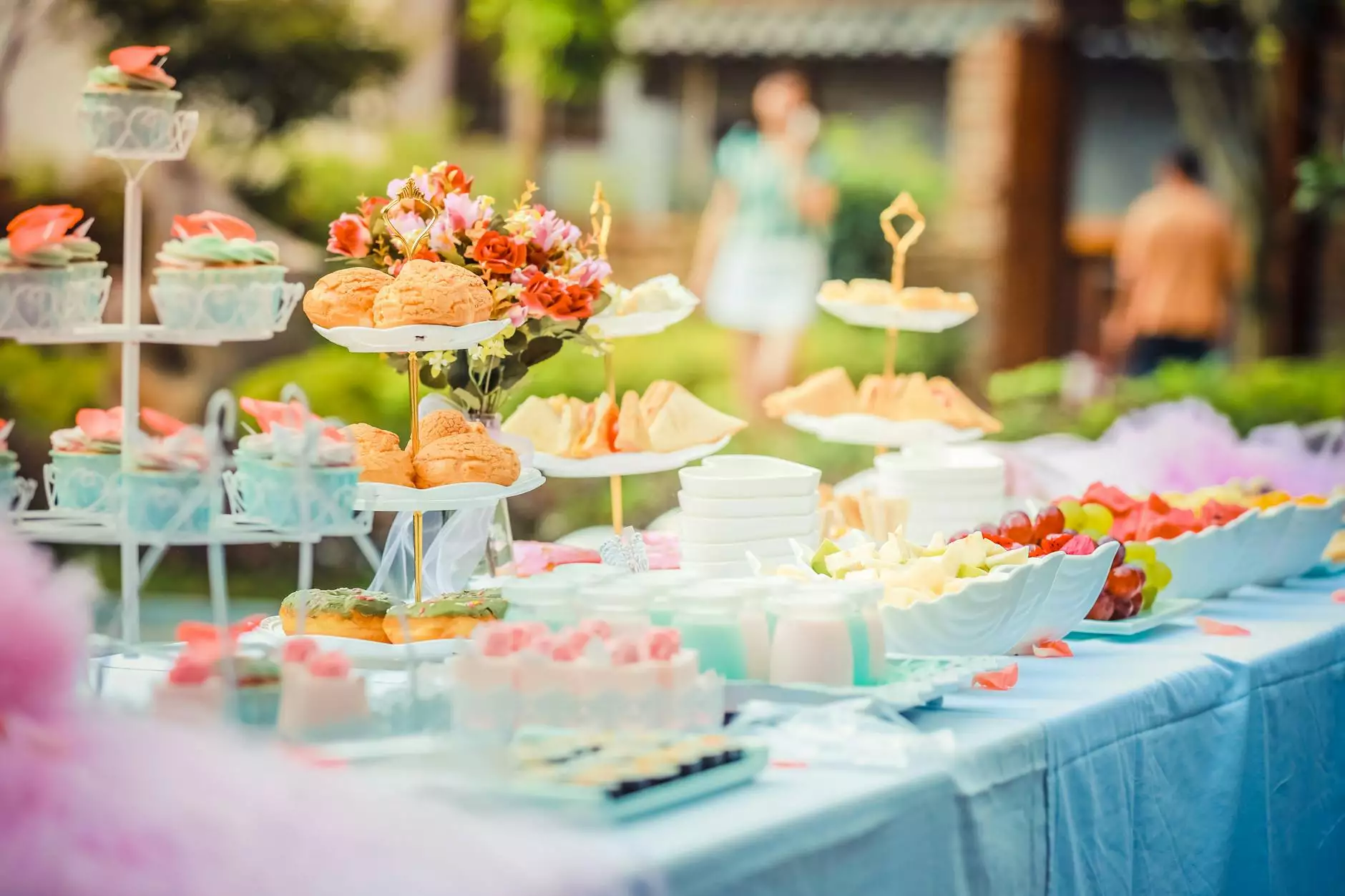 Discover the Perfect Tables for Your Event
At Strolling Tables of Nashville, we take pride in offering an extensive selection of top-quality tables for rent. Whether you're organizing a wedding reception, corporate event, or any other special occasion, our wide range of tables is designed to cater to your unique needs and elevate the overall ambiance of your event.
Elevate Your Event's Style with our Wide Variety of Tables
We understand that the right table choice can make all the difference when it comes to creating a memorable event. That's why we offer tables in various styles, sizes, and finishes, ensuring that you find the perfect fit for your theme and requirements. Our tables include:
1. Dining Tables
Impress your guests with our elegant dining tables. Crafted with precision and attention to detail, our dining tables add a touch of sophistication to any event. Whether you're planning a formal dinner or a chic cocktail party, our dining tables will set the stage for a truly unforgettable experience.
2. Cocktail Tables
Create an inviting and social atmosphere with our stylish cocktail tables. Perfect for networking events, receptions, or casual gatherings, our cocktail tables provide a convenient space for guests to mingle, enjoy beverages, and engage in conversations.
3. Folding Tables
Maximize flexibility and functionality with our versatile folding tables. Ideal for events where space is a concern, our folding tables are easy to set up and can be quickly adjusted to accommodate different seating arrangements. These tables are perfect for outdoor events, trade shows, and conferences.
4. Buffet Tables
Ensure a seamless flow during buffet-style meals with our well-designed buffet tables. Featuring ample space and sturdy construction, our buffet tables offer both functionality and style. Your guests will appreciate the convenience of an organized and visually appealing buffet setup.
Why Choose Strolling Tables of Nashville for Your Table Rentals?
When it comes to choosing table rentals for your event, we understand that you have many options. However, at Strolling Tables of Nashville, we provide an unparalleled experience that sets us apart from the competition:
1. Superior Quality
All our tables are made from high-quality materials, ensuring exceptional durability and aesthetics. We carefully inspect and maintain our tables to guarantee that you receive only the finest products for your event.
2. Variety and Customization
We offer a diverse selection of tables to cater to your specific event requirements. Whether you need a specific size, shape, or finish, our team is dedicated to helping you find the perfect match. We believe in customization to make your event truly unique.
3. Excellent Customer Service
Our dedicated team at Strolling Tables of Nashville is committed to providing outstanding customer service. From the moment you inquire about our table rentals to the event day, we will guide you through the process, answer all your questions, and ensure a seamless experience.
4. Timely Delivery and Setup
We value your time and understand that punctuality is crucial for the success of your event. We offer prompt delivery and setup services, ensuring that your tables are in place well before your guests arrive. Our professional team handles the logistics, allowing you to focus on other important event details.
Make Your Event Unforgettable with Strolling Tables of Nashville
With Strolling Tables of Nashville, you can trust us to deliver top-notch tables for rent that will exceed your expectations. Our commitment to quality, attention to detail, and exceptional customer service make us the premier choice for table rentals in Nashville. Contact us now to discuss your event needs and let us help you create the perfect setting for a remarkable experience.