8 South Band
Apr 25, 2018
Bands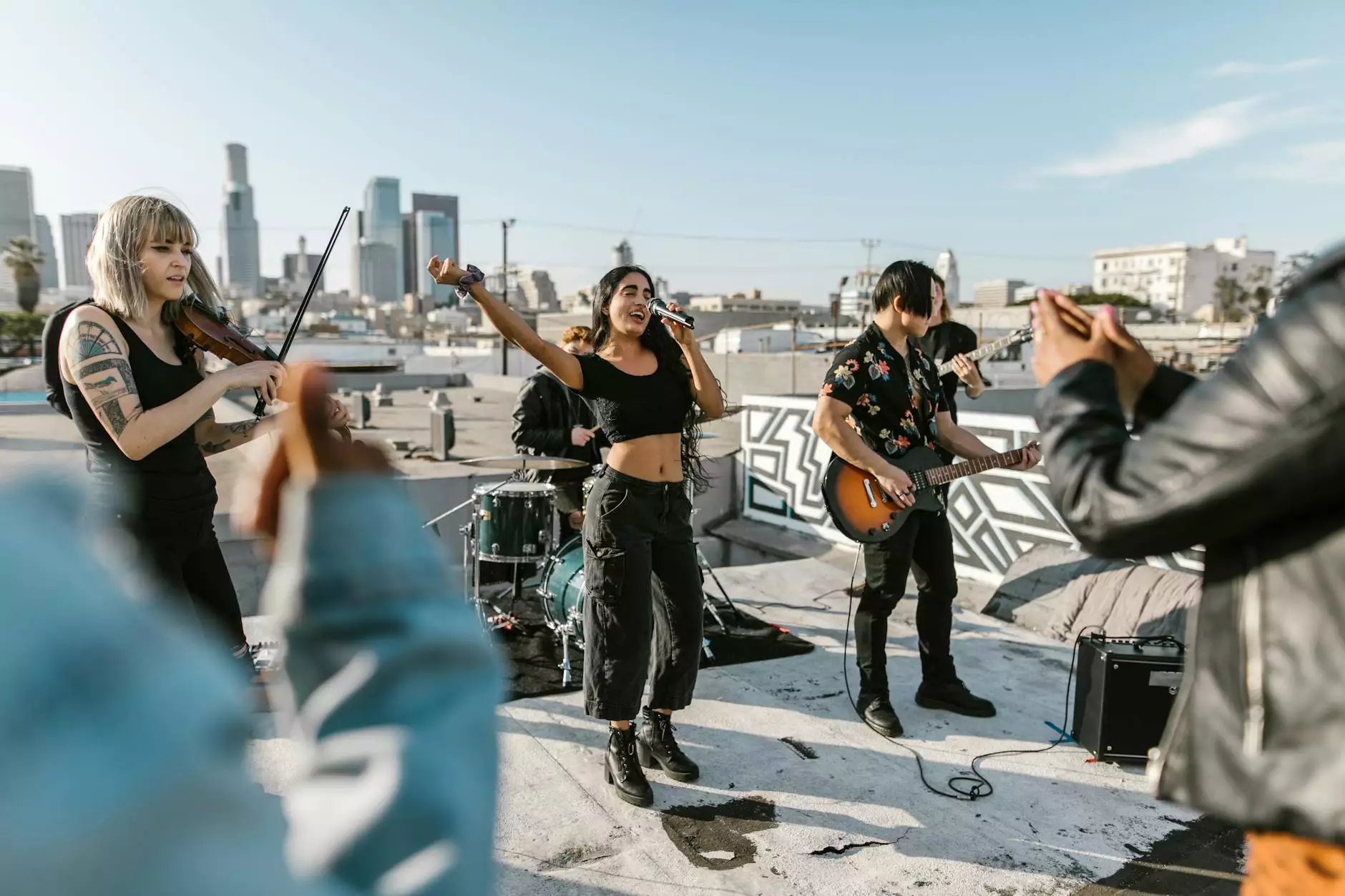 Welcome to the official page of the 8 South Band, brought to you by Strolling Tables of Nashville! We are a renowned musical group specializing in providing exceptional live entertainment for various events and occasions. With our unique blend of talent, passion, and versatility, we guarantee an unforgettable experience for you and your guests.
Unforgettable Musical Performances
At 8 South Band, we take pride in delivering awe-inspiring live music experiences. Our band consists of highly skilled musicians who are dedicated to creating the perfect atmosphere, tailored to suit the needs and preferences of our clients.
With extensive experience performing at a wide range of events, including weddings, corporate gatherings, private parties, and charity galas, we understand the importance of creating a seamless and captivating performance to leave a lasting impression on your guests.
Unmatched Versatility
What sets us apart from other musical acts is our ability to effortlessly adapt to different genres and styles. Whether you desire soulful jazz melodies, upbeat pop hits, or classic rock anthems, we have the expertise to provide a stunning repertoire that will keep your audience engaged and entertained throughout the event.
We offer a diverse selection of musical options, ensuring that each performance is unique and tailored specifically to your event's requirements. From mesmerizing vocal performances to instrumental solos, our band members showcase their exceptional talents, leaving your guests in awe.
Why Choose 8 South Band?
When selecting a musical act for your event, it's crucial to choose one that not only delivers exceptional music but also offers a seamless and professional service. Here are some reasons why 8 South Band should be your top choice:
1. Unparalleled Talent
Our band members are all accomplished musicians, well-versed in their respective instruments. Their dedication to their craft is evident in every performance, delivering a flawless and captivating musical experience.
2. Extensive Experience
With years of experience in the industry, we have performed at countless events, honing our skills and expertise along the way. No matter the size or type of event, we know how to create the perfect ambiance to suit the occasion.
3. Professionalism and Reliability
We understand the importance of punctuality and professionalism in the entertainment industry. You can rely on us to arrive on time, fully prepared, and ready to deliver an exceptional performance that exceeds your expectations.
4. Customizability
We believe that each event is unique and deserves a personalized touch. We work closely with our clients to understand their vision and preferences, creating a customized musical experience that resonates with both the host and attendees.
5. Interactive and Engaging Performances
We pride ourselves on not only delivering remarkable music but also creating an interactive and engaging atmosphere. From encouraging audience participation to incorporating lively dance sets, we ensure that your guests are fully immersed in the experience.
Book 8 South Band for Your Event
Are you looking to elevate your event with an unforgettable musical performance? Look no further than 8 South Band, brought to you by Strolling Tables of Nashville. We would love to be a part of your special occasion and provide the soundtrack to create cherished memories.
Contact us now to discuss your event requirements, availability, and pricing. We are excited to work with you and ensure that your event becomes a resounding success with the power of live music!