D-Play Band
Apr 19, 2020
Bands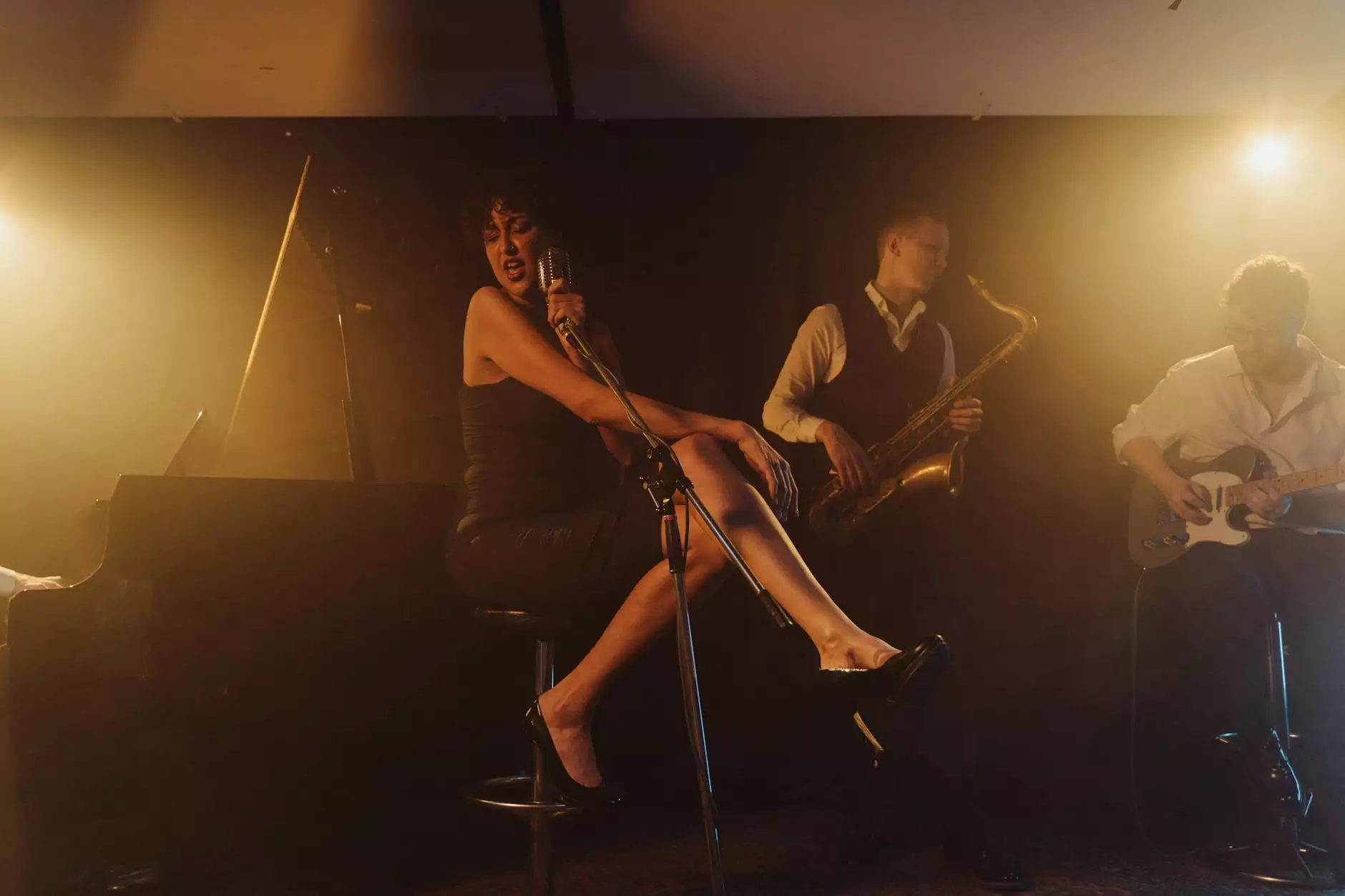 Strolling Tables of Nashville
Experience Unforgettable Entertainment with D-Play Band
Looking for the perfect entertainment for your upcoming event? Look no further! D-Play Band, brought to you by Strolling Tables of Nashville, is here to make your event unforgettable. With their exceptional talent, professionalism, and a wide range of musical performances, they are the ultimate choice for any occasion.
Unleash the Power of Music
Music has the power to bring people together, create memorable moments, and set the tone for any event. D-Play Band understands this power and harnesses it with their incredible repertoire. From high-energy dance hits to soulful ballads, their extensive selection of songs caters to all musical preferences.
Exceptional Talent and Versatility
D-Play Band consists of a group of highly talented musicians who have mastered their craft. With years of experience performing at various events, they have honed their skills to deliver top-notch entertainment every time. Each member of the band brings their unique expertise, adding depth and versatility to their performances.
A Customized Experience
At D-Play Band, they understand that every event is unique. That's why they offer customized performances tailored to your specific needs and preferences. Whether you're hosting a corporate event, wedding, private party, or any other occasion, their team works closely with you to understand your vision and create a truly memorable experience.
Interactive and Engaging Performances
One of the standout features of D-Play Band is their ability to engage and interact with the audience. They thrive on creating a lively and energetic atmosphere, ensuring that everyone is up on their feet and enjoying the music. Their interactive performances will have your guests singing along, dancing, and creating lasting memories.
The Professional Touch
When you choose D-Play Band, you can be confident in their professionalism and commitment to delivering an exceptional experience. They arrive on time, fully prepared, and handle all aspects of the performance with utmost professionalism. Sit back, relax, and let D-Play Band take care of the entertainment while you enjoy your event.
Book D-Play Band for Your Next Event
Don't miss the opportunity to have D-Play Band entertain your guests. Whether it's a wedding, corporate event, or any special occasion, their talent and showmanship will leave a lasting impression on everyone in attendance. Let them bring the magic of live music to your event, making it an unforgettable experience.
Contact Strolling Tables of Nashville
To book D-Play Band or inquire about their services, get in touch with Strolling Tables of Nashville. Their friendly and dedicated team will assist you in planning the perfect entertainment for your event. Create memories that will be cherished for a lifetime with D-Play Band and Strolling Tables of Nashville.