DJ Chocolate
Mar 13, 2019
Bands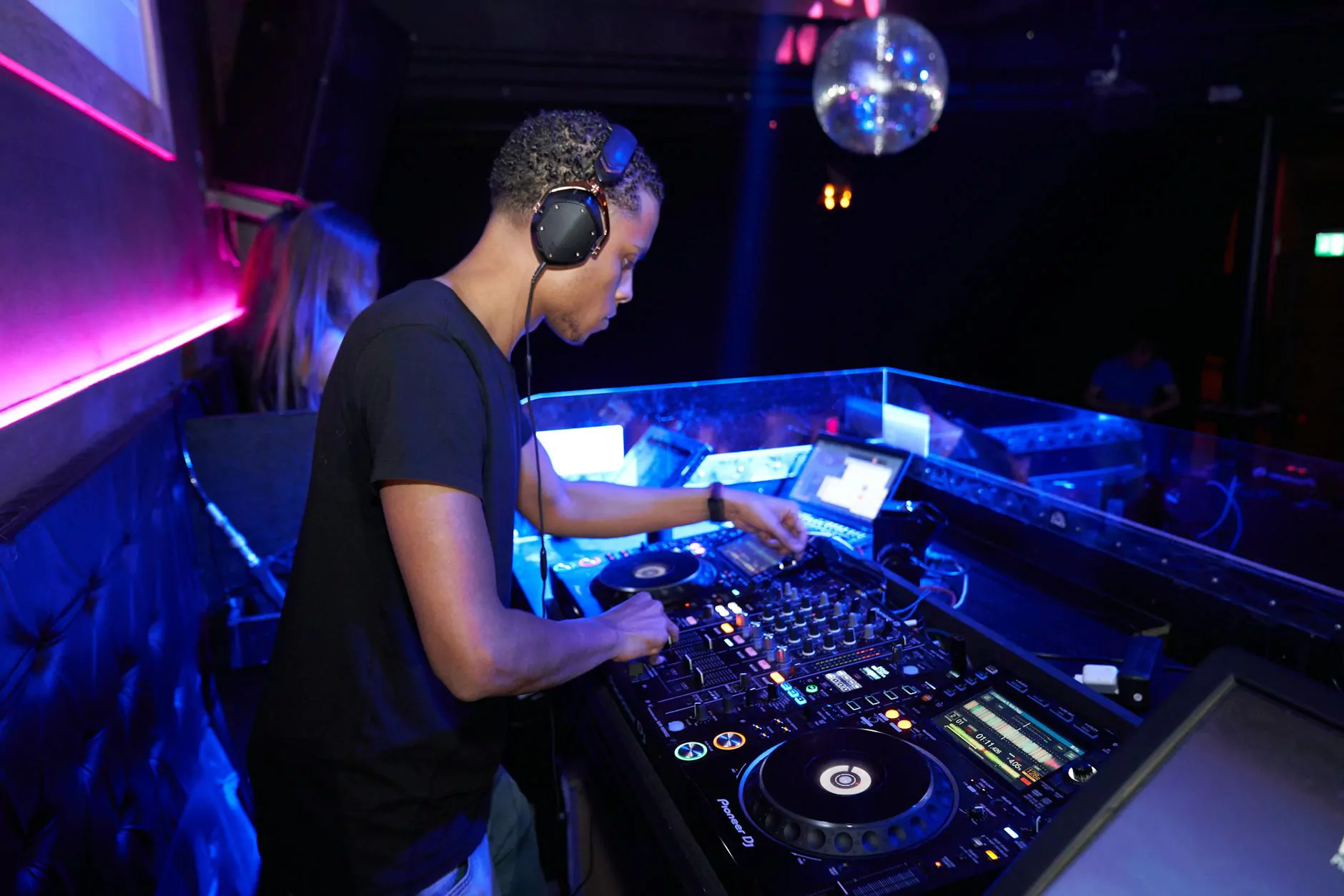 Welcome to DJ Chocolate by Strolling Tables of Nashville
Are you looking to take your event to the next level? Look no further! DJ Chocolate, brought to you by Strolling Tables of Nashville, is here to provide you with the ultimate entertainment experience. Our top-notch DJ services are designed to elevate your event and leave your guests with memories that will last a lifetime.
Unleash the Power of Music
Music has the innate ability to create connections, set the mood, and transform ordinary moments into extraordinary ones. At DJ Chocolate, we understand the power of music and how it can enhance your event. Whether you're planning a wedding reception, corporate gathering, or private party, our skilled DJs will curate the perfect playlist to set the ambiance and keep everyone on their feet.
A World-Class DJ Experience
When you choose DJ Chocolate, you are choosing a world-class DJ experience. Our team consists of highly skilled professionals who have a deep passion for music and a talent for reading the crowd. We go above and beyond to ensure that every event we DJ is an unforgettable success.
What Sets DJ Chocolate Apart?
At DJ Chocolate, we take pride in our attention to detail and commitment to delivering exceptional customer service. Our DJs are not just music enthusiasts; they are masters at creating the perfect atmosphere. We work closely with our clients to understand their vision and tailor our services accordingly.
Comprehensive Music Selection
From the latest chart-toppers to timeless classics, our extensive music library covers a wide range of genres and styles. We stay up-to-date with the latest trends while honoring the everlasting hits that everyone loves. Whatever your musical preferences may be, DJ Chocolate has got you covered.
State-of-the-Art Equipment
We believe that in order to deliver an exceptional DJ experience, it's essential to invest in state-of-the-art equipment. Our sound systems are of the highest quality, ensuring crystal-clear audio that will keep your guests dancing the night away. We also offer professional lighting solutions to create a visually stunning atmosphere.
Flexibility and Customization
At Strolling Tables of Nashville, we understand that no two events are the same. That's why we offer a range of customizable packages to suit your unique needs. Whether you require a DJ for a few hours or an entire day, we can accommodate your schedule and preferences with flexibility and professionalism.
Award-Winning DJs
Our team of DJs has been recognized for their outstanding talent and dedication to their craft. We have received numerous awards in the industry, validating our commitment to excellence. When you choose DJ Chocolate, you can rest assured that you're getting the best in the business.
Contact DJ Chocolate Today
If you're ready to take your event to the next level with DJ Chocolate, contact Strolling Tables of Nashville today. Our friendly and professional team will work closely with you to plan every detail and ensure a memorable experience for you and your guests. Let us create an extraordinary atmosphere that will have everyone talking about your event for years to come.
Remember, when it comes to providing top-notch DJ services in Nashville and beyond, DJ Chocolate is the name to trust. Don't settle for anything less than the best - choose DJ Chocolate by Strolling Tables of Nashville today!