Country Bands
Mar 14, 2022
Bands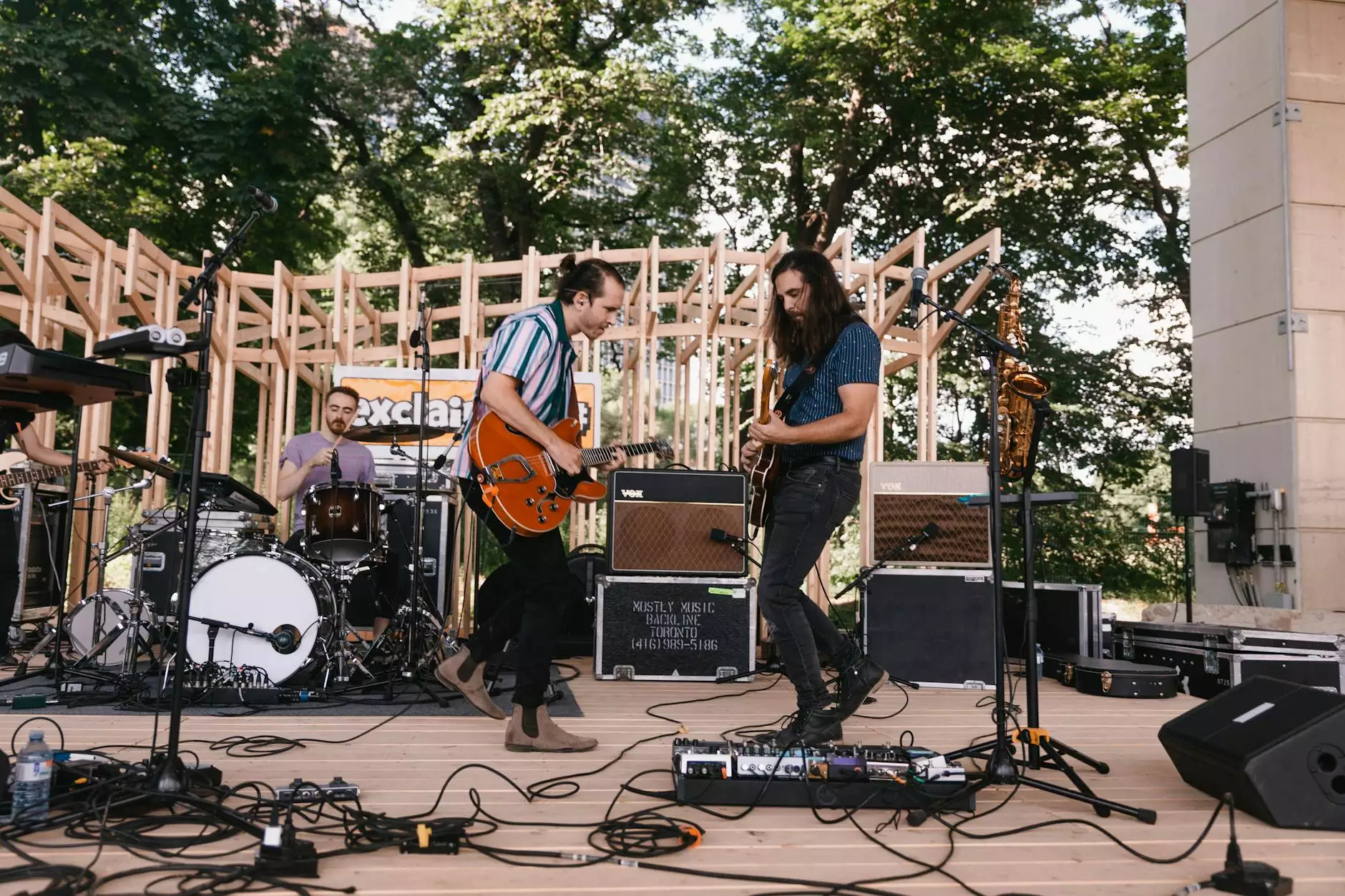 Introduction
Welcome to Strolling Tables of Nashville, your one-stop destination for the finest country bands in the Arts & Entertainment industry. If you're looking to add a touch of country flair to your event or venue, our exceptional selection of talented country bands will deliver an extraordinary live performance that your guests will never forget.
Unparalleled Music Experience
At Strolling Tables of Nashville, we pride ourselves on curating an exceptional roster of country bands that represent the very best in the genre. Our bands are comprised of highly-skilled musicians who are passionate about delivering an unparalleled music experience.
Talented Country Bands
Our selection includes a wide variety of incredibly talented country bands, ranging from traditional country acts to modern country-rock fusion bands. Each band brings their unique style and energy, ensuring that your event will be filled with infectious rhythms and unforgettable performances.
Experience the Nashville Sound
If you're a fan of the iconic Nashville sound, our country bands are sure to deliver. With roots deeply embedded in the heart of Music City, our bands capture the essence of the vibrant music scene that Nashville is known for.
Booking Made Easy
Booking a country band for your event has never been easier. At Strolling Tables of Nashville, we streamline the booking process, ensuring a seamless experience from start to finish. Whether you're planning a wedding, corporate event, or private party, our dedicated team is here to assist you every step of the way.
Creative Customization
We understand that each event is unique, and our country bands are flexible in accommodating your specific requirements. From song choices to set lengths, our bands work closely with you to provide a customized experience that perfectly aligns with your vision.
Professionalism and Reliability
With Strolling Tables of Nashville, you can trust that our country bands are not only incredibly talented but also highly professional. We value punctuality and reliability, ensuring that your event runs smoothly without any hitches. Sit back, relax, and let our skilled musicians take care of entertaining your guests.
Contact Us
Ready to elevate your event with the best country bands in Nashville? Contact Strolling Tables of Nashville today and let us provide you with exceptional musical entertainment that will leave a lasting impression. We are excited to discuss your upcoming event and assist you in selecting the perfect country band. Don't miss out on this opportunity to create an unforgettable experience for your guests!
For country band inquiries, please reach out to us at:
Email: [email protected]
Phone: 123-456-7890