Join Our Team at Strolling Tables of Nashville!
May 23, 2022
Contact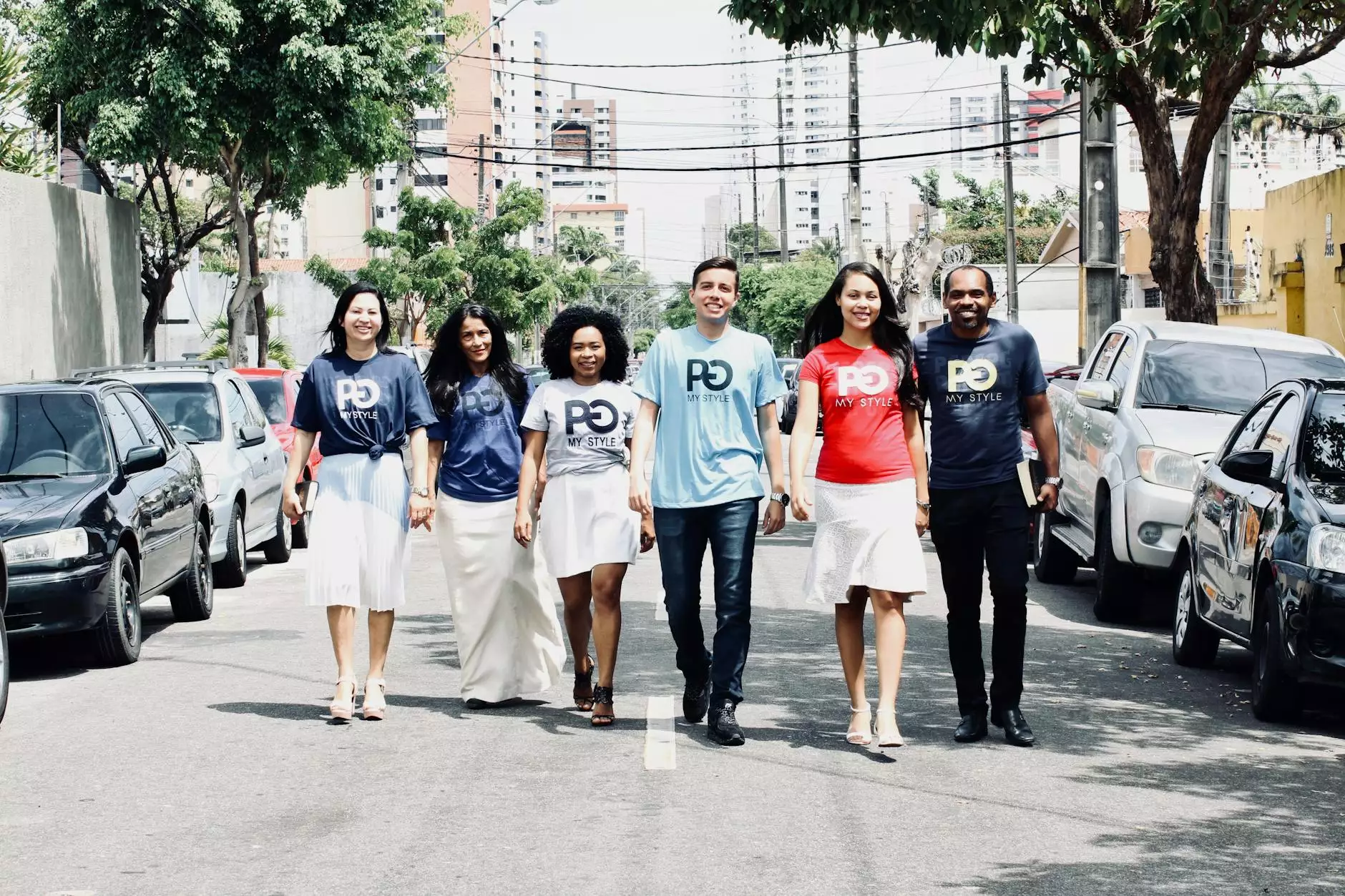 If you're looking for an exciting career opportunity in the Arts & Entertainment industry, congratulations! You've come to the right place. Strolling Tables of Nashville is the premier provider of strolling tables, offering unique and captivating experiences to events and venues throughout the Nashville area.
Working With Us
At Strolling Tables of Nashville, we pride ourselves on our exceptional team of talented professionals who deliver unforgettable experiences and impeccable service. As an employer, we value creativity, reliability, and a passion for creating magical moments for our clients.
By joining our team, you'll have the chance to collaborate with like-minded individuals, enhance your skill set, and contribute to the success of our business. We offer a dynamic and inclusive work environment that encourages personal and professional growth.
Job Opportunities
As a rapidly growing company, we are constantly on the lookout for enthusiastic individuals to join our team. Whether you have previous industry experience or are just starting your career, we have a variety of positions available to suit different skill sets and interests.
1. Strolling Table Performer
As a Strolling Table Performer, you will be the star of the show, captivating guests with your interactive performances. Your role will involve gracefully maneuvering through events, interacting with attendees, and showcasing our extraordinary strolling tables.
Responsibilities:
Engage with guests and provide exceptional entertainment
Interact professionally and courteously with event organizers and attendees
Showcase the unique features of our strolling tables
Maintain a high level of energy and enthusiasm throughout the event
Ensure a seamless and memorable experience for all guests
2. Event Coordinator
As an Event Coordinator, you will play a crucial role in planning and executing events, ensuring every detail is flawlessly coordinated. Your organizational skills and attention to detail will contribute to the success of our events and the satisfaction of our clients.
Responsibilities:
Coordinate event logistics, including venue selection, catering, and entertainment
Manage event budgets and timelines
Collaborate with clients to understand their event vision and specifications
Negotiate contracts with vendors and suppliers
Oversee event setup, execution, and breakdown
3. Marketing Specialist
As a Marketing Specialist, you will be responsible for increasing brand awareness and driving business growth. Your creativity and strategic thinking will help us reach new audiences, engage with customers, and create impactful marketing campaigns.
Responsibilities:
Develop and execute marketing strategies to promote our services
Create engaging content for digital platforms, including social media and websites
Conduct market research and analyze trends to identify new opportunities
Measure and report on the success of marketing campaigns
Collaborate with the team to enhance brand positioning and messaging
How to Apply
If you're passionate about the Arts & Entertainment industry and ready to embark on an exciting career with Strolling Tables of Nashville, we would love to hear from you! To apply for any of the available positions, please fill out the form below:
We appreciate your interest in joining our team. Our hiring managers will carefully review all applications and reach out to qualified candidates for further steps in the hiring process.
Why Choose Strolling Tables of Nashville?
When it comes to providing unparalleled entertainment and a memorable experience, Strolling Tables of Nashville stands out from the competition. Here's why you should choose to work with us:
1. Unique and Captivating
Our strolling tables are one-of-a-kind, designed to leave a lasting impression on guests. We offer a truly unique and captivating experience that sets us apart in the industry.
2. Team Collaboration and Growth
At Strolling Tables of Nashville, we believe in the power of collaboration and growth. We foster a supportive environment where team members can learn from one another, develop their skills, and excel in their roles.
3. Unforgettable Events
From corporate events to weddings, our team works diligently to create unforgettable experiences for our clients. Join us in making a positive impact on people's lives through our exceptional service and enchanting performances.
In conclusion, if you're looking to join a passionate team in the Arts & Entertainment industry, Strolling Tables of Nashville offers an incredible opportunity to bring joy, entertainment, and magic to events. Submit your application today and take the first step toward a rewarding career with us!